Description
Product information "Caffeo Passione OT Fully Automatic Coffee Machine (Silver)"
A paradise for passionate coffee lovers: 10 coffee specialities such as café crème, espresso, ristretto, lungo, cappuccino or latte macchiato are prepared at the touch of a button. The cubic design makes them an eye-catcher.
Passione ot have 10 coffee specialist such as Espresso, Café Crème, Cappuccino and Latte macchiato can be selected with just one touch. Warm milk, frothed milk or hot water are also available easily and conveniently with One Touch.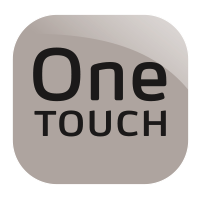 Thanks to the product buttons you can make the 4 classics – espresso, café crème, cappuccino and latte macchiato at the push of a button. The recipe book feature lets you create 6 more coffee specialities: Ristretto, Lungo, Americano, Espresso macchiato, Caffè latte, Café au Lait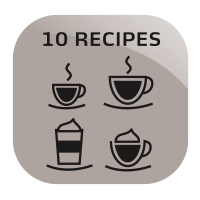 Compact construction, modern design
The Caffeo® Passione® OT sets new standards for compactness. The cubic form is visually impressive and is so compact that you can find the ideal place for it anywhere.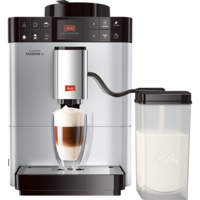 Original Preparation Process
For coffee specialities prepared with the correct order of ingredients, in accordance with the original Italien recipes: So for latte macchiato the espresso ist added only after the frothed milk and milk. For cappuccino, the espresso is poured before the frothed milk.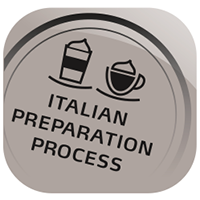 The Aromasafe® seal on the bean container means that the diverse flavours and aromas of your coffee beans are even better protected. The Bean to Cup feature means that only the amount of coffee beans you need are freshly ground and then the ground coffee is immediately brewed. The unique pre-brewing and extraction process (A.E.S.) ensures that the coffee flavour develops perfectly.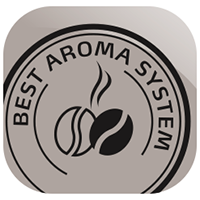 It's better together – with the Double Cup Mode you can simultaneously prepare two cups of many coffee specialities with or without milk. Also good for those who drink a lot of coffee of course.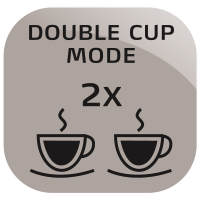 The high resolution TFT colour display allows for intuitive operation for maximum ease of use. The self-explanatory step-by-step instructions leaf you through the menu.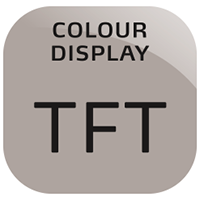 All-in-One outlet with LED illumination
The All-in-One outlet with two nozzles for coffee and one nozzle for milk, frothed milk and hot water means you don't have to move your cups around. The pleasant LED illumination shows your favourite coffee in the right light. Height adjustable to 135mm so even tall latte macchiato glasses have enough space.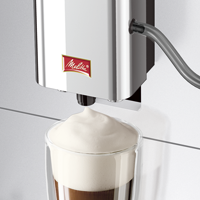 The whole brewing unit can be removed and is easy to clean. This makes the inside of the machine accessible too, so it can also be cleaned without problem.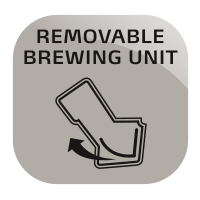 The milk system with its external, dishwasher-safe milk container is easy to remove and fits in any fridge. The separate milk unit in the outlet also ensures cleanliness, as it is separate from the coffee system. It too is easy to remove and clean.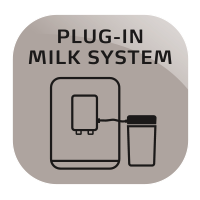 Fast and hygienic – each time you make a drink with milk, your fully automatic machine offers to clean the parts in contact with milk. At the press of a button hot water and steam start cleaning thoroughly. As well as the integrated programme to thoroughly clean the milk system, Easy Steam Cleaning means you can quickly and hygienically clean in between times: parts in contact with milk are cleaned with hot water and steam – if you prefer after every cup of coffee or call up separately using the menu.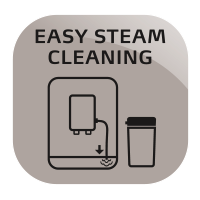 Automatic cleaning and descaling program
Communication is everything. Your fully automatic coffee machine informs you on the display when it needs to be cleaned or descaled.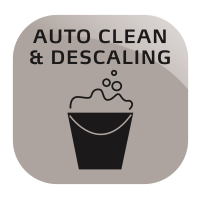 To make your coffee taste even better, use a Melitta® Pro Aqua water filter. Another advantage – your fully automatic coffee machine only needs to be descaled once a year**. Why? It's obvious – the filter prevents lime deposits in the water system for as long as possible. **Based on a 120 ml cup 6 cups a day and changing the filter 6 times according to the appliance specifications.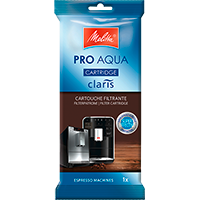 Contemporary energy efficiency
In addition to a programmable energy-saving mode, Melitta® fully automatic coffee machines have a practical Auto-OFF feature. This allows you to determine when your fully automatic coffee machine switches itself off automatically. Of course, you can also disconnect the appliance from the power supply manually using the 0-watt switch.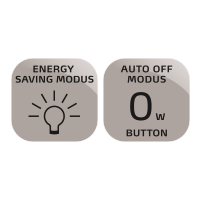 We have developed a label, which helps consumers choose an appliance that guarantees conscious enjoyment. The label uses a value system, which we have developed.